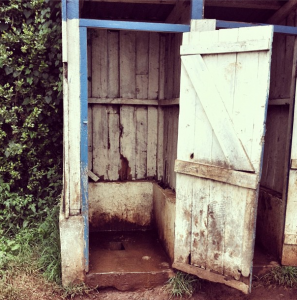 This is not a ploy or gimmick to sell books.  It is an opportunity for something tragic to be used for good.  The primary good is to point people to Jesus, the secondary goal is to make a difference in people's lives.  As some of you may not know, I began speaking to students as a part of probation.  It was not something that I had aspired to, or desired to do, but after the crash, I wanted to make a difference.  In fact, it was a part of my punishment.
Over the years, especially when I was traveling and speaking full-time, my ministry would receive honorariums (payment) for me to speak.  I had made it a point to never charge a set fee, but rather provide a range to my hosts of what I had typically received.  This is my policy, even today.  While I did not believe it was wrong for me to make a living doing ministry, I wanted to have integrity with how the money was used.  This was and is especially true when it came to God's story as it is shared through my story.
From 2003 through 2009 my ministry has given away over 22,000 copies of my testimony CD throughout the United States and other parts of the world.  I have received numerous emails over the years of how those CDs ministered to people.  All of those CDs were paid for by my ministry and given away for FREE.  It's not that I couldn't have sold them, and often times people left donations for them, but since I had freely been given the grace of God, I wanted to give my story for free.
So, as I work on writing my first book, Tragedy to Truth, I have committed that the royalties I receive from the sales of this book will be used to do ministry in Kenya.  As some of you know, I spent 10 days in Kenya this past July and fell in love with the people and with what God is doing there.  The need in Kenya, as with many other parts of the world, is overwhelming, so I am overjoyed to do what little I can.
My board of directors for Transform Ministries is working with me to decide the best uses of these funds, but as of right now, I want to share a few of the things I hope to do with the proceeds:
Return to Kenya in the Summer of 2014 with my family and teach at Kenya Baptist Theological College (KBTC).
Help Christlike Kenya Academy with basic needs like toilets, electricity, and renovations.
Help church plants who are struggling.
Provide training for pastors.
Meet other needs as they arise.
Through Jesus, God is in the business of redemption and transformation.  My hope is that God will use my efforts in my book to see lives transformed by the Gospel, and through the resources that come in through the royalties, to be used to be a blessing around the world.
You can join me in this mission by purchasing a copy by clicking here.