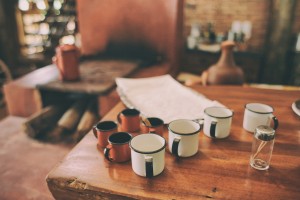 Let us hold fast the confession of our hope without wavering, for he who promised is faithful. And let us consider how to stir up one another to love and good works, not neglecting to meet together, as is the habit of some, but encouraging one another, and all the more as you see the Day drawing near. – Hebrews 10:23-25 (ESV)
As we celebrated Easter yesterday, I found myself reflecting on all of the opportunities and privileges that those who are followers of Jesus are granted because Jesus did, in fact, rise from the dead. One of the most interesting elements is the gift of biblical community.
For some, the idea of being involved with other people, particularly Christians—especially the media's stereotypical portrayal of Christians—can be less than desirable. However, when you take the time to get to know people who have been impacted and transformed by the risen Christ, you begin to sense that there is more going on than what is on the surface.
In Hebrews 10, the writer encourages those who have been consequentially impacted by the empty tomb to intentionally live out their faith in community with one another. This community is not merely a gathering based upon affinity—that is, everyone being exactly the same; the dynamic community described consists of people from various backgrounds who share the common focus of knowing Jesus and making Him known.
This passage instructs us towards the aim of biblical community and accountability. There is an intention behind believers meeting together. The writer urges them to hold fast to the confession, which is that Jesus in fact did pay it all, and through His death and resurrection, we have a hope for today. This hope is not in our ability to believe but in the object of our faith,
The intentional thrust toward community in this passage focuses on "considering how to stir up one another to love and good works." The author is essentially saying, "Let's really know each other, how we each work, how we are gifted. Then we can encourage each other to live daily in response to the Gospel in ways that are consistent with what we believe."
At Christ Community Church of Magnolia (C3 Magnolia), the church I pastor, we live out this focus through both our Sunday morning gatherings and our Community Groups. The aim of our Community Groups is to fulfill the exhortation in Hebrews 10:23-25 and help people to develop meaningful Christ-centered relationships. We believe that if people have meaningful connections with other believers who consider how to encourage them to be all that Jesus has redeemed them to be, this discipleship inevitably results in great multiplication of disciples who are becoming more like Jesus.
As we celebrate the empty grave, let us heed the encouragement from Hebrews 10:23-25 and not grow tired of gathering with one another, but be intentional to know each other, encouraging one another to grow in our faith, both in our understanding and expression of it.
Perhaps you have been in a season defined by inconsistency or frantic busyness. Maybe you feel like community is something you don't have time for. Allow me to kindly be a pastor to you and say that you cannot afford to NOT be in community. We have each been saved to be a part of the church, not merely an attendee. I encourage you, if you call C3 Magnolia home, to sign up for a community group today. Feel free to visit a few and find one that you connect to.
If you are not a part of Christ Community Church, then I strongly encourage you, however your local congregation expresses community, to engage in that, whether it be Sunday School, small groups, or Bible studies. Find a way to engage with and encourage those around you, because as you are mutually encouraged, the your community will overflow with the mission of the gospel.
This post is also available on the Christ Community Church of Magnolia Blog.