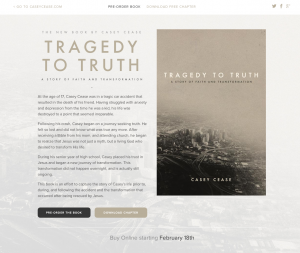 Happy New Year, friends! Just wanted to let you know that the website for my book is now live!
Head over to www.tragedytotruth.com and download a FREE copy of Chapter 1 and pre-order your copy of my book!
If you haven't connected with my book project on Facebook, click here then click the 'LIKE' button in the top right corner of the page.  I appreciate you all helping to get the word out!