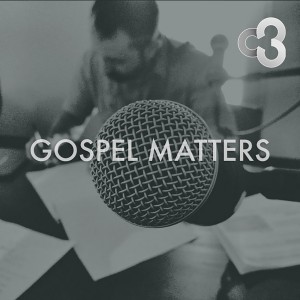 I'm very excited to introduce you to a new podcast that I am a part of called, Gospel Matters. We began this podcast to serve our church family at Christ Community Church.
In this podcast, we discuss the various ways that the Gospel of Jesus Christ interacts with everyday life. We talk about theological issues, current events, and take questions from our listeners.
Our hope is that this podcast would be a blessing to our people and a resource they can use to encourage their family and friends, and help to cultivate some important conversations.
We would love for you to check it out either on our website by clicking here or on iTunes by clicking here. You can subscribe on iTunes to get our weekly episodes.
---